The Surrey Food Festival
29th - 30th July 2023
Old Deer Park, Richmond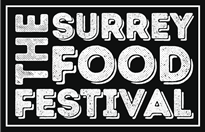 DinnerwithShaun
Dinnerwithshaun is a fun-loving family-run business with a diverse set of options available for its guests but one thing we're great at is BBQ!
We source our meats from one of the top butchers in London!
But it doesn't stop there, we make a range of fabulously tasty,  dressings and sauces which we add in to offer great products such as crispy BBQ teriyaki pork belly,  honey & sesame chicken wings, chilly dogs, chimichurri steak sandwiches to name a few!
Once we add our touch of magic and flame grill it to perfection you be rushing back for more!