The Spelthorne Beer Festival
15th - 16th July 2023
Spelthorne Sports Club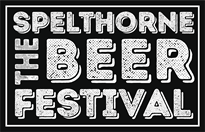 Beers & Ciders
Selection of Beers and ciders that will be available from Our Craft Beer Tent / Cider Tent & Main Bar
Beers & Ciders
PORTOBELLO
SUMMER HONEY ALE
Honey Beer 3.8%
Gosnells Summer Honey Ale, a mellifluous blonde collaboration between Portobello Brewing and Gosnells Mead of Peckham, has been released across all of Portobello Brewing's 21 Pubs.
The limited-edition recipe was developed by Portobello Brewing's Farooq Khalid with Will Grubelnik and Tom Gosnell of Gosnells.
The newly created brew uses Oxfordshire honey with pale and wheat malt to which Styrian Goldings and an American hop related to our British Fuggle have been added
STAR
British Bitter 4.3%
A smooth, balanced bitter. Brewed with traditional English hop and malt varieties, Star is our take on the classic British bitter, with a modern approach to brewing technique & ingredient sourcing. Aromas of nuts and winter berries combine with biscuit, caramel malt notes for an ale with herbal freshness & pleasing bitter finish.
Colour: Copper
Hops: Challenger, Golding, Target
Malts: Cara, Crystal, Roasted Barley, Maris Otter Pale
MARKET PORTER
London Porter 4.6%
Market Porter's exciting use of Malts (Maris Otter Pale Ale, Amber, Munich, Dark Crystal, Black, and Chocolate), Roasted Barley and Hops (Challenger, Goldings, Bramling Cross, First Gold, Cascade) added at four stages in the brewing process, produce a truly unique beer with malt and hop characters but not excessively bitter.Its aromas are cappuccino, chocolate, dark fruits and vibrant fresh peel. The mouthfeel is velvety and rich, with notes of coffee, chocolate and hazelnuts with warming alcohol and cocoa in the finish.
LONDON PILSNER
Craft Lager 4.6%
A classic Pilsner brewed in the German style with at least six weeks of cold fermentation in tank before shipping from our brewery in W10. Crisp and refreshing with a delicious herbal complexity, London Pilsner is a thoroughly modern lager.
Colour: Straw
Hops: Saaz, Brewers Gold
Malts: Lager, Pilsner, Extra Pale
NOTTING HELLES
Session Lager 4%
A crisp, clean and sessionable lager designed with everyday drinking in mind. Brewed to German purity laws with premium noble hop varieties. Forget the flavourless, commercial lagers you've tried before – it's time to move to Notting Helles!
Colour: Pale Gold
Hops: Sybilla, Lubleski
Malts: Super Pale, Lager
PAVEMENT PRESS
Cider 5.2%
A gently fizzing medium cider with a deliciously ripe apple aroma. Five apple varieties bring the full spectrum of apple flavours, from the peel to the core.
Made with: Dabinett, Harry Masters, Three Countries, Yarlington Mill & Ashton Bitter
PAVEMENT PRESS BERRIES
Cider 4%
Berry Cider is a classic British summer cider that's been dragged through a hedgerow. Expect massive strawberry aromas on the nose with a whack of summer fruit acidity keeping everything in check.
Made with: Yarlington, Three Counties, Harry Masters, Strawberries, Blackberries, Blackcurrants & Redcurrants
WELL DRAWN BREWING CO
PARADIGM SHIFT
Best Bitter 4.4%
A classic best bitter, reborn. An amplified malt bill firmly reinforces generous additions of British hops with a Fuggles dry-hop.
PONTCANNE PALE
Pale Ale 4.6%
Bold, hoppy pale ale with a hint of Lindon.
Hops: Admiral, goldings, chinook & centennial
Colour: Pale & Golden
VALE OF GLAMORGAN BREWERY
VPA
Vale Pale Ale 3.8%
A classic Welsh pale, refreshing & spicy
ISLAND ALES
WIGHT GOLD
Golden Ale 4.0%
Crystal malt, golden brown, with rounded malt and hops throughout, creating that characteristic refreshing after-bite of a true craft brew that makes a favourite.
YACHTSMAN ALE
Brown Bitter 4.2%
The addition of roasted malt produces a rich brown beer and mouth-feel, counterbalanced by sufficient hops to rise to the nose and to refresh the throat in a subtle complexity of flavours and texture. Bronze Medal Winner SIBA South East Beer Festival 2015 Bronze medal Winner World Beer Awards 2016.
HERITAGE BREWING CO
MASTERPIECE
Indian Pale Ale 5.6%
Aromatic hops, toasted cereal notes and hints of smoke and spice enhanced by fragrant fruity character and a top note of fresh bread. A full luxurious mouth-feel combines with a subtle peppery character to create an exquisite finish.
CHARRINGTON
Indian Pale Ale 4.5%
A malty aroma with resinous English hop notes. It has a pleasant hoppy bite leading to a smooth malty flavour. The rich mellow flavour of Charrington IPA sits handsomely with Pork pie and pickles.
St. MODWEN'S
Golden Ale 4.2%
A crisp and refreshing blonde beer, not too bitter with a subtle malted wheat biscuit taste.
SOUTHWARK BREWING COMPANY
LPA
London Pale Ale 4.0%
A light hand with water treatment, our especially selected craft brewing yeast and the use of lightly kilned Maris Otter Pale Ale malt creates LPA's distinctive pale gold colour and an exceptionally clean base allowing the delicate yet distinctive hop characters to be the stars. We use U.K. grown Cascade, the delicate variant of its bold American cousin, to create a delightful blend of citrus and spice in a beer that both satisfies whilst leaving you wanting more.
THE CRAFT CIDER BAR 
| | | |
| --- | --- | --- |
| Abrahams Vintage |   | 6.00% |
| Rhubarb & Strawberry |   | 4.00% |
| Mango & Lime |   | 4.00% |
| Raspberry |   | 4.00% |
| Pear Perry |   | 4.50% |
| Tutti Frutti (Cherry & Pinapple) |   | 4.00% |
| Cloudy Cider |   | 4.50% |
| Celtic Tigar (orange & pinapple) |   | 4.00% |