The Spelthorne Beer Festival
20th - 21st July 2024
Spelthorne Sports Club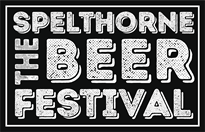 Beers & Ciders
Selection of Beers and ciders that will be available from Our Craft Beer Tent / Cider Tent & Main Bar
Beers & Ciders
PORTOBELLO
CENTRE COURT PALE ALE 4.3%
A golden blonde beer with a hint of grapefruit. A beautifully balanced beer using Maris Otter Malt and Magnam with Cascade and amarillo hops..
MARKET PORTER 
London Porter 4.6%
Market Porter's exciting use of Malts (Maris Otter Pale Ale, Amber, Munich, Dark Crystal, Black, and Chocolate), Roasted Barley and Hops (Challenger, Goldings, Bramling Cross, First Gold, Cascade) added at four stages in the brewing process, produce a truly unique beer with malt and hop characters but not excessively bitter.Its aromas are cappuccino, chocolate, dark fruits and vibrant fresh peel. The mouthfeel is velvety and rich, with notes of coffee, chocolate and hazelnuts with warming alcohol and cocoa in the finish.
LONDON PILSNER
Craft Lager 4.6%
A classic Pilsner brewed in the German style with at least six weeks of cold fermentation in tank before shipping from our brewery in W10. Crisp and refreshing with a delicious herbal complexity, London Pilsner is a thoroughly modern lager.
Colour: Straw
Hops: Saaz, Brewers Gold
Malts: Lager, Pilsner, Extra Pale
NOTTING HELLES
Session Lager 4%
A crisp, clean and sessionable lager designed with everyday drinking in mind. Brewed to German purity laws with premium noble hop varieties. Forget the flavourless, commercial lagers you've tried before – it's time to move to Notting Helles!
Colour: Pale Gold
Hops: Sybilla, Lubleski
Malts: Super Pale, Lager
PAVEMENT PRESS
Cider 5.2%
A gently fizzing medium cider with a deliciously ripe apple aroma. Five apple varieties bring the full spectrum of apple flavours, from the peel to the core.
Made with: Dabinett, Harry Masters, Three Countries, Yarlington Mill & Ashton Bitter
PAVEMENT PRESS BERRIES
Cider 4%
Berry Cider is a classic British summer cider that's been dragged through a hedgerow. Expect massive strawberry aromas on the nose with a whack of summer fruit acidity keeping everything in check.
Made with: Yarlington, Three Counties, Harry Masters, Strawberries, Blackberries, Blackcurrants & Redcurrants
HERITAGE BREWERY
CHARRINGTONS IPA 4.5% 
A malty aroma with resinous English hop notes. It has a pleasant hoppy bite leading to a smooth malty flavour. The rich mellow flavour of Charrington IPA sits handsomely with Pork pie and pickles.
 ST MODWEN'S PALE ALE 4.2%  Allergen: Barley-Gluten
A crisp and refreshing blonde beer, not too bitter with a subtle malted wheat biscuit taste.
WELLDRAWN BREWERY 
NARWHALE BLONDE 4.1%
A pale ale brewed with wheat. Brewery notes. welldrawnbrewing.co.uk.
BARRYWATCH 4.5% 
Full bodied West Coast IPA American which has a rating of ... Big on the bitterness with floral notes too, some hints of orange
STOCKPORT BREWERY 
CUTTING EDGE 3.8%
Crystal malt - golden brown, with rounded malt and hops throughout, and that characteristic afterbite of a true craft brew that makes a favourite.
WEST COAST IPA 4.3%
Golden IPA, packed full of citra hops to give a punchy citrus refreshing fi­nish
STIFF LIP IPA 5%
Stiff Lip IPA is made from 100% Maris Otter Pale Malt giving a pale-golden, rich malty base to showcase the finest American hops. Cascade and Summit give robust but not excessive bitterness. Citra, Amarillo and Summit late additions give a well-balanced hop flavour and aroma of tropical fruits, orange and pink grapefruit. Our American craft brewers' yeast creates a beer that clean, crisp and easy drinking.
WOODFORDES VOLT IPA 4.5%
This IPA is crafted with the best American hops to spark your taste buds. Tropical, citrus, floral and pine can all be found in one of our most aromatic brews..
WOODFORDES ROYAL NORFOLK 4.1%
this straw coloured beer is a blend of Maris Otter and Chevallier heritage malt with English and American hops with orange and lemon peel. The Chevallier malt brings more depth of flavour to the beer.
BRENTWOOD BREWERY 
PRIDE OF PRAGUE 4.4% 
A massive Pale Ale with Maris Otter and Citra and Amarillo. Gluten Free
GET JIGGY WITH IT 4.6%
A strawberry wheat beer made with 50% wheat. Taste of bubble-gum and banana
The Spelthorne Beer Festival Sponsors & Partners