The Middlesex Food Festival
18th - 19th June 2022
Hazelwood Centre, Sunbury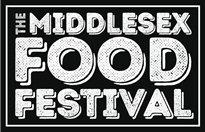 The Stage
From young guys getting their first taste of public performance to established bands, we have it all.
NOTE: The following line up is from 2019, 2020 will be confirmed shortly.
Saturday line-up
Sunday line-up
The heart of our entertainment
Our stage really is the heart of our entertainment. We like to support local bands and artists at our events, so you have probably heard of many of our performers. See them in a new light at The Middlesex Food Festival. The open air together with our professional sound engineers make these performances memorable. Early on in the day we open our stage to young artistes to allow them to gain experience in the real world of entertainment. After the youngsters have finished, then come the professionals, hour after hour of musical enjoyment to while away a sunny afternoon, awaiting a little space to appear for 'just one more snack'! Tip back your chair and enjoy the wait at tThe Middlesex Food Festival.
The Middlesex Food Festival Sponsors & Partners