The Middlesex Food Festival
18th - 19th June 2022
Hazelwood Centre, Sunbury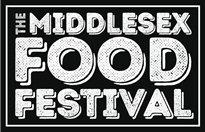 Getting to the festival
The how's & why's and where's & when's of getting here.
Getting to The Middlesex Food Festival
The Middlesex Food Festival 2019 will be held at Hazelwood Centre, home to London Irish, Hazelwood Drive, Sunbury TW16 6QU on the 3rd & 4th August 2019, 10:00am - 7:00pm.
By Bus:
The 216 bus stops at the top of Hazelwood Drive which is a about a 2 minute walk away.
By Car:
From the M25, head for Junction 12, exit onto the M3 towards Richmond/Central London for 6 miles. At Sunbury Cross, take the 5th exit onto Green Street heading into Lower Sunbury village for approximately one mile. Turn right into Hazelwood Drive. There is car parking on site.
By Train:
From London Waterloo to Sunbury, trains leave every half hour and take approximately 45 minutes. When leaving Sunbury station, take Green Street for a mile then turn right into Hazelwood Drive.