The Middlesex Food Festival
6th - 7th June 2020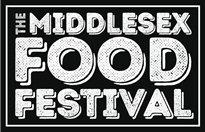 Middlesex Food Festival Supports The RNLI
Every year the Middlesex Food Festival staff choose a charity to support. At the Middlesex Food Festival we believe that we should give back to the communities that support us. This year the staff have chosen the Royal National Lifeboat Institution.
All about the RNLI
Sir William Hillary is credited with founding the National Institution for the Preservation of Life from Shipwreck, later renamed the Royal National Lifeboat Institution. After witnessing the destruction of dozens of ships from his home on the Isle of Man, and getting involved in rescue attempts himself, Hillary appealed to the Navy, the government and other 'eminent characters' for help in forming 'a national institution for the preservation of lives and property from shipwreck'. With the support of London MP Thomas Wilson and West India Merchants Chairman George Hibbert, the Institution was founded as a charity on 4 March 1824. The name was changed to RNLI in 1854.
RNLI crews and lifeguards have saved over 142,200 lives since 1824 but they are more than a rescue service. They influence, supervise and educate people too. Their Community Safety teams explain the risks and share safety knowledge with anyone going out to sea or to the coast. And Their international teams work with like-minded organisations to help tackle drowning in communities at risk all around the world.
Make sure you check out the work that they do and how you can support them online on their website: RNLI