The Middlesex Food Festival
18th - 19th June 2022
Hazelwood Centre, Sunbury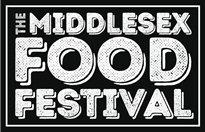 Food & Drink Stalls at The Middlesex Food Festival
The main act. A small selection of the delights we have for you to sample. Browse at your leisure here, then sample at pace when you arrive!
Fabulous food
At the Middlesex Food Festival we take our victual's very seriously. We search high and low for the very best and bring it together here at our food festival. Ensuring that we have a mix of cuisines from every corner of the world takes time and effort, but boy is it worth it! Take a virtual culinary trip around the world at the Middlesex Food Festival.
Great drinks
What a variety, drinks are seemingly available in every shape and colour! Our festival team have conquered the multiplicity of these luscious libations, and bring you the most varied selection you will find in one place. Traditional real ales vie with modern lagers from around the world, each bringing their best challengers for your attention. Meanwhile various Gins set their subtle aromatics striving for your consideration. Wines are well represented as well. Wine has been enjoyed since 7000 BC, we don't have any of that vintage but can rustle up some slightly more modern beauties for you. Cocktails made with flair and fresh fruit juices can also be found. If you just fancy a good old fashioned drink don't worry, we have a full bar for you as well.