The Middlesex Food Festival
18th - 19th June 2022
Hazelwood Centre, Sunbury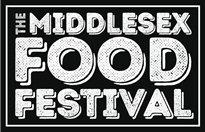 Chefs & Demos
Get brilliant tips from the guys at the top of their game! Some of the best chefs around sharing their secrets.
The inside information
These are the chefs that mould the industry, this is where innovation happens! Be a part of this exciting process with our leading chef's. At the zenith of their career's these culinary artists will amaze you with their flair and inventiveness. Let just a little of their brilliance rub off on you, as you watch them create masterpiece after masterpiece. These are the gourmet geniuses that brought us strawberry and basil, chocolate and sea salt and other unbelievable amalgams of flavor. Find out what the next crazy but incredible flavour  combination will be. Book your tickets today.