The Middlesex Chilli Festival
28th - 29th May 2022
Spelthorne Sports Club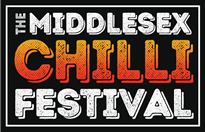 Beyonce Tribute Act
This Beyonce Tribute Act by Lauren G is one of her busiest and most sought after shows being praised for her likeness in vocal delivery, presence and choreography.
Lauren has traveled the UK and Worldwide for many years performing as Beyonce. From hotel and club show nights to festival stages and even private boat parties!
Lauren featured on the ITV show X FACTOR as part of girl group Project A making it all the way to the judge's houses, she then toured all the UK Arenas with Kylie Minogue as an opening act on her Aphrodite Les Folies Tour.
Lauren continued to perform in stadiums, arenas, theatres, and stages across the UK and worldwide as a tribute act, singer and dancer. Lauren's credits include; ITV Xfaxtor, London 02 Arena, Universal Studios Singapore, Hyundai New Dehli, Fiat New Dehli, Kylie Aphrodite Tour, & Many More..
Featuring Beyonce's greatest hits;
Single Ladies
Crazy In Love
Run The World
Destiny's Child Medley
Halo
and many more...!
The Middlesex Chilli Festival Sponsors & Partners