The Middlesex Beer Festival
19th - 20th August 2023
The Orchard, Hatton Road, Bedfont, TW14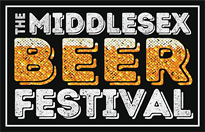 The Beers & Ciders
The Beers & Ciders
PORTOBELLO
LONDON PILSNER
Craft Lager 4.6%
A classic Pilsner brewed in the German style with at least six weeks of cold fermentation in tank before shipping from our brewery in W10. Crisp and refreshing with a delicious herbal complexity, London Pilsner is a thoroughly modern lager.
Colour:Straw
Hops:Saaz, Brewers Gold
Malts:Lager, Pilsner, Extra Pale
NOTTING HELLES
Session Lager 4%
A crisp, clean and sessionable lager designed with everyday drinking in mind. Brewed to German purity laws with premium noble hop varieties. Forget the flavourless, commercial lagers you've tried before – it's time to move to Notting Helles!
Colour:Pale Gold
Hops:Sybilla, Lubleski
Malts:Super Pale, Lager
LONDON PALE ALE
Dry Hopped Pale 3.8%
A golden pale ale brewed with a rich malt bill for body and smoothness. British and US hops are combined in three stages to bring delicious aromas of grape and citrus. The low ABV, gentle bitterness and a lovely freshness make this an easy-drinking pale for any occasion.
Colour: Golden
Hops:Challenger, Golding, Cascade
Malts:Planet Pale, Cara, Wheat
STAR
British Bitter 4.3%
A smooth, balanced bitter. Brewed with traditional English hop and malt varieties, Star is our take on the classic British bitter, with a modern approach to brewing technique & ingredient sourcing. Aromas of nuts and winter berries combine with biscuit, caramel malt notes for an ale with herbal freshness & pleasing bitter finish.
Colour:Copper
Hops:Challenger, Golding, Target
Malts:Cara, Crystal, Roasted Barley, Maris Otter Pale
WESTWAY PALE ALE
Traditional Golden Ale 3.8%
A traditional golden pale brewed with a combination of classic British hops for bitterness & spice and US Cascade for fruity, citrus notes. We carefully blend three different malt varieties for body and the rich biscuit quality which defines the style. Brewed at a sessionalable 3.8% Westway Pale Ale is a classic cask ale brewed the West (London) way.
Colour:Golden / Amber
Hops:Golding, Cascade, Challenger
Malts:Planet Pale, Cara, Wheat
STIFF LIP IPA
India Pale Ale 5%
A West Coast style IPA brewed with five different American and new-world hop varieties for a multisensory hop experience. Late dry hopping with Simcoe & US Cascade brings a wave of delicious tropical fruit flavours which crash onto the palette with a pleasingly bitter finish that has been known to stiffen the lip – pucker up!
Colour:Pale Gold
Hops:Cascade, Chinook, Summit, Eldorado, Simcoe
Malts:Pale, Wheat Caramel
PALE ALE
Hedgerow Pale Ale 4.5%
Light and refreshing pale ale brewed with foraged hedgerow fruits from the land surrounding our brewery.
PAVEMENT PRESS
Cider 5.2%
A gently fizzing medium cider with a deliciously ripe apple aroma. Five apple varieties bring the full spectrum of apple flavours, from the peel to the core.
Made with: Dabinett, Harry Masters, Three Countries, Yarlington Mill & Ashton Bitter
PAVEMENT PRESS BERRIES
Cider 4%
Berry Cider is a classic British summer cider that's been dragged through a hedgerow. Expect massive strawberry aromas on the nose with a whack of summer fruit acidity keeping everything in check.
Made with: Yarlington, Three Counties, Harry Masters, Strawberries, Blackberries, Blackcurrants & Redcurrants
The Middlesex Beer Festival Sponsors & Partners